Panda Express Fundraiser Flyer 3-21-17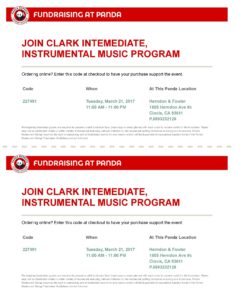 Our family dinner night for the month of March will be on March 21st at the Herndon and Fowler Panda Express. Show the cashier the attached flyer when you purchase your meal and a portion of what you spend will come back to the Clark Instrumental Music Program.
Thank you for you support.